Few years ago,I've got the idea to built an RC Snow Plow Robot with FPV camera, lights and night vision. There aren't many of those out there, but a few videos on YouTube was enough to get me inspired. Of course, welding is not my best skill so I decided to design one using plywood. This was the first prototype, and I've learned a lot while building it.
Step 1 – The idea and main parts
The chassis will be made from plywood, using industrial bearings, wheelbarrow wheels, 2x 24V wheelchair motors and 6 12A 12V battries… The is the part list:
18mm Wooden planks – I used "hobby plates" instead of plywood
M20 threaded rods for axles
6x 260mm (4,10/3,5-4″) Wheels whith 20mm axle
12x UCS204 Bearings for the wheels
2 Wheelchair motors – 24V 350W geared motors
2x 12V batteries (using 2 batteries for now)
Sabertooth dual 25A motor driver with RC input
RC tx and rx – Using Groupner MX-20 from my Multirotor
Screws, nuts, washes, etc.
3x Linear 24V actuators
Ø600mm PVC Pipe as plow (cutted in half)
Bicycle sprockets & chains
Bolts and screws
3x Linear actuators both on aliexpress.com
Step 2 – Building chassis
I used hobby plates instead of plywood as I don't have table saw yet. I started by building a main box. First side walls.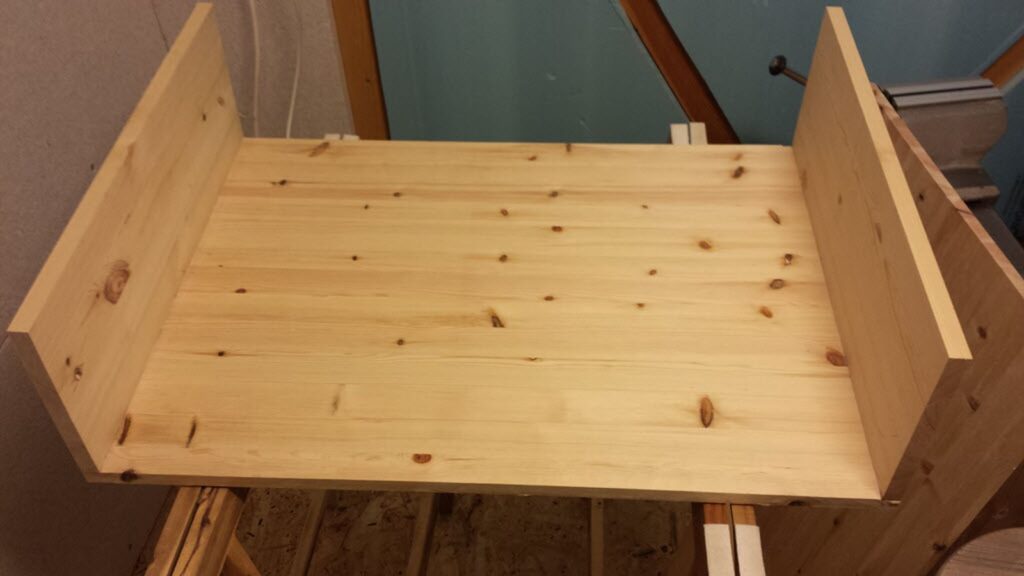 Yes I know, there are better methods of joining walls to the bottom.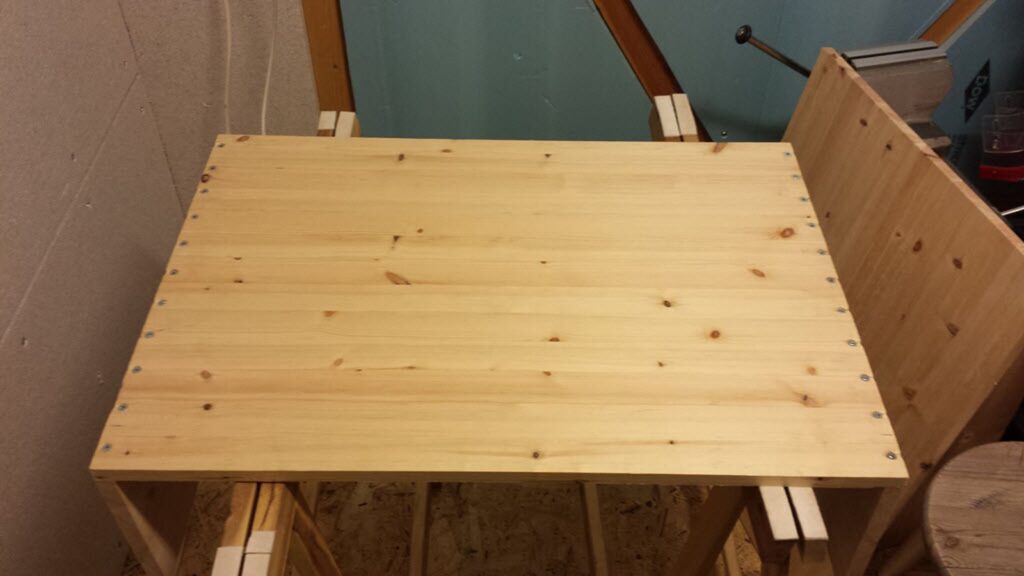 Inside walls for inner bearings and motors.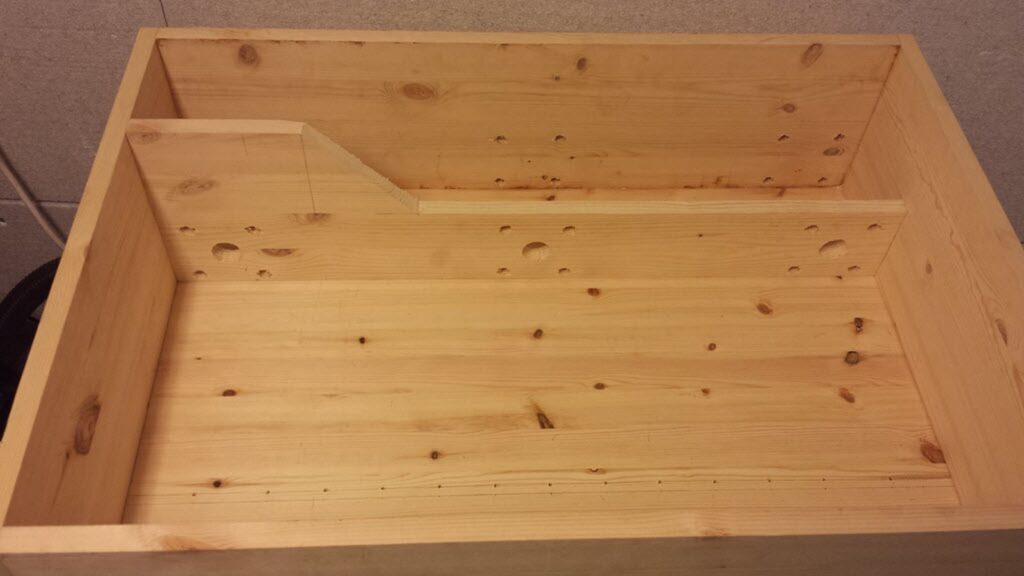 Second wall.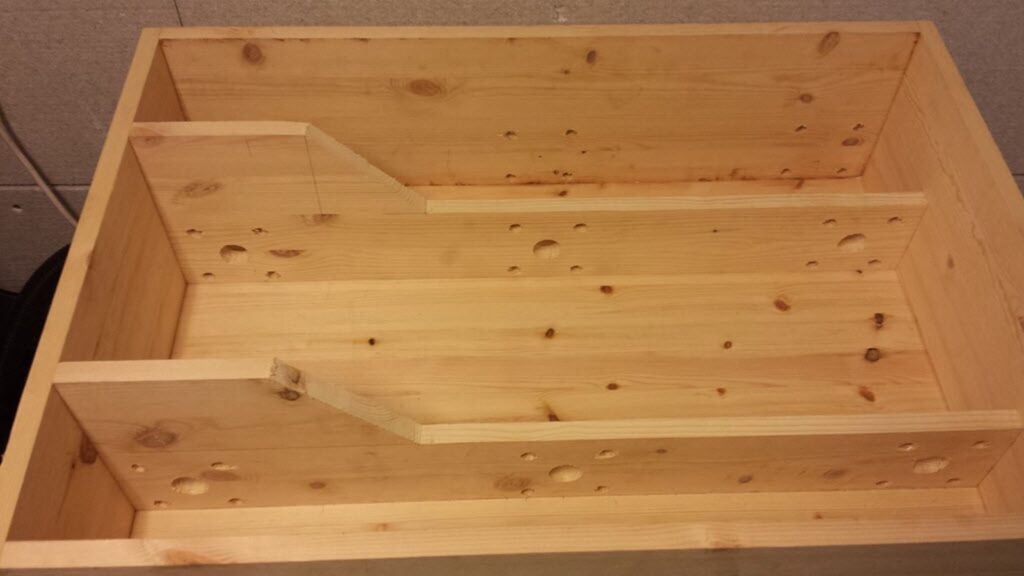 Painted chassis outside.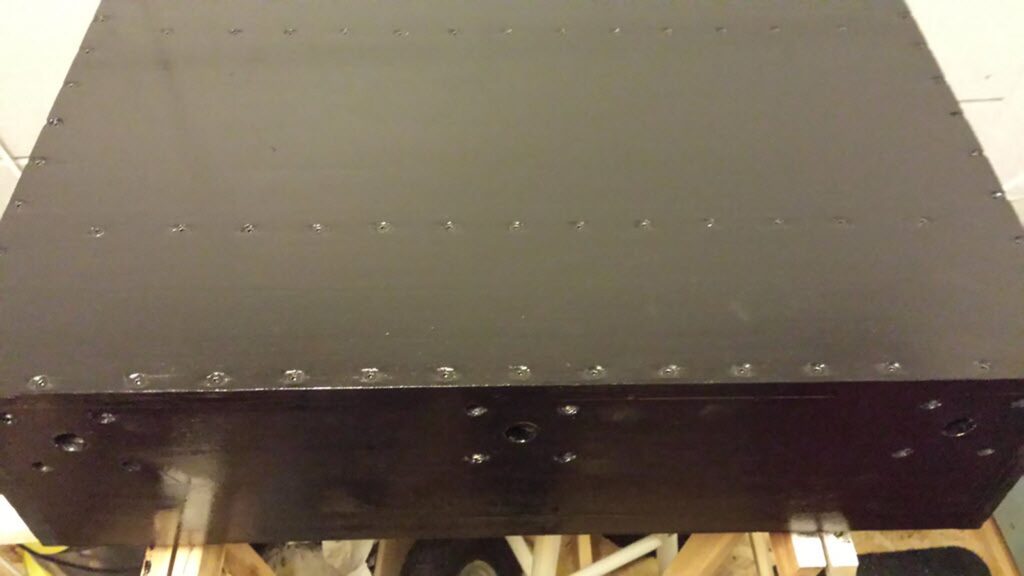 And inside.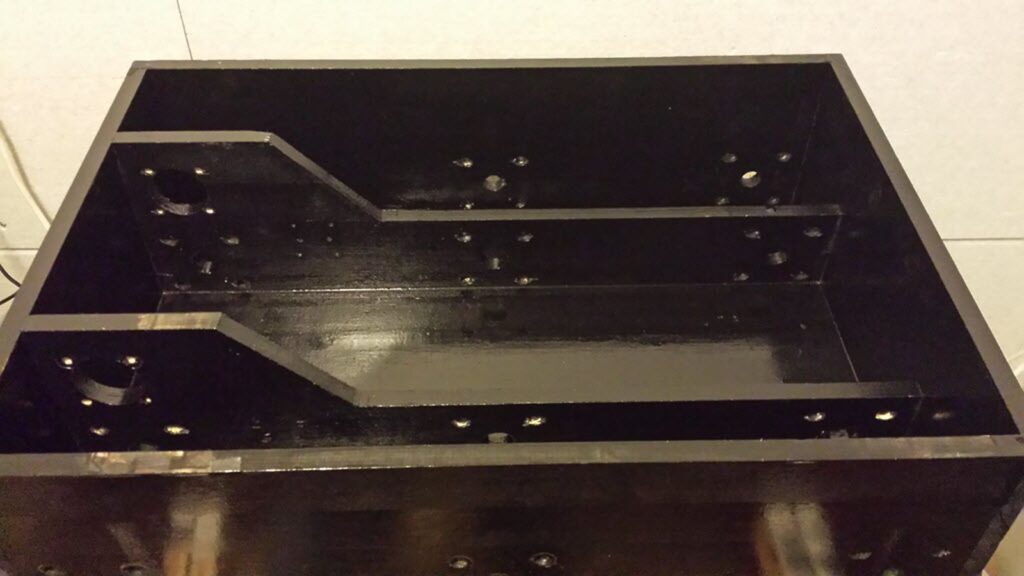 Step 3 – Assembling driving parts
I used UCS204 bearings and M20 threaded rod as axles.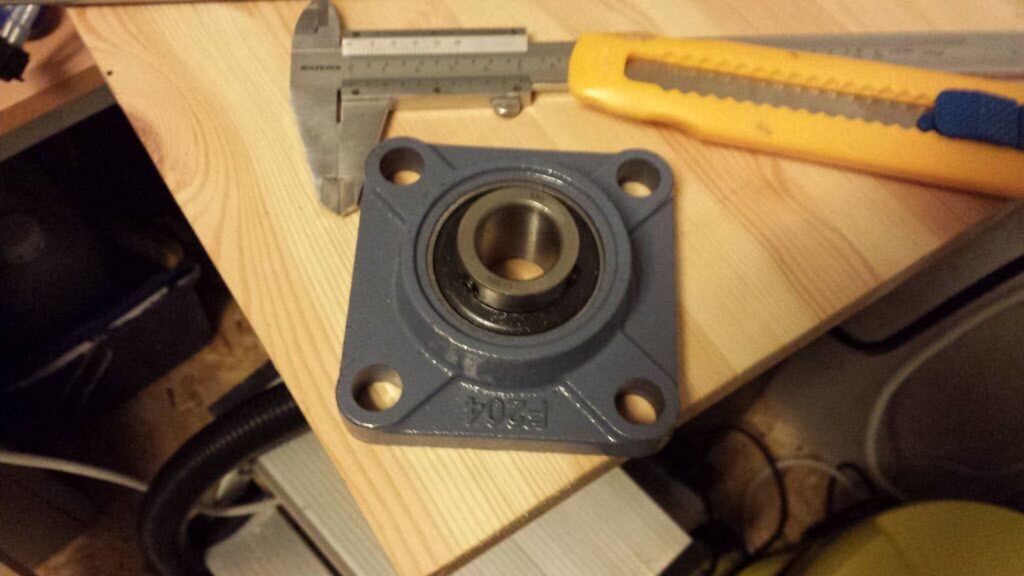 The wheels comes with bearings inside. The idea is to mount M20 threaded rods on the wheels, so the axle can spin on the bearings.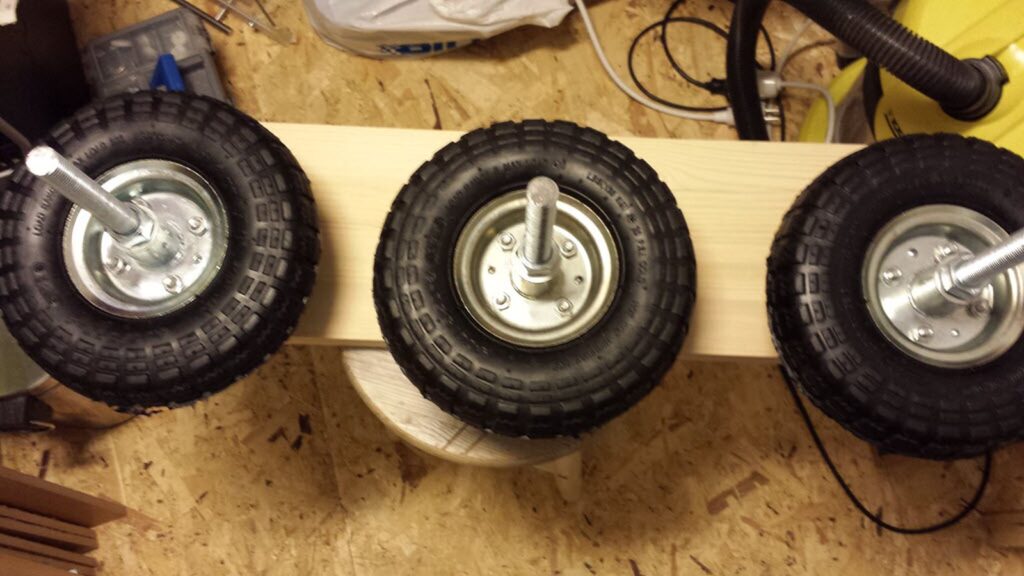 The adapters for bicycle sprockets are cutted out of MDF on my CNC router.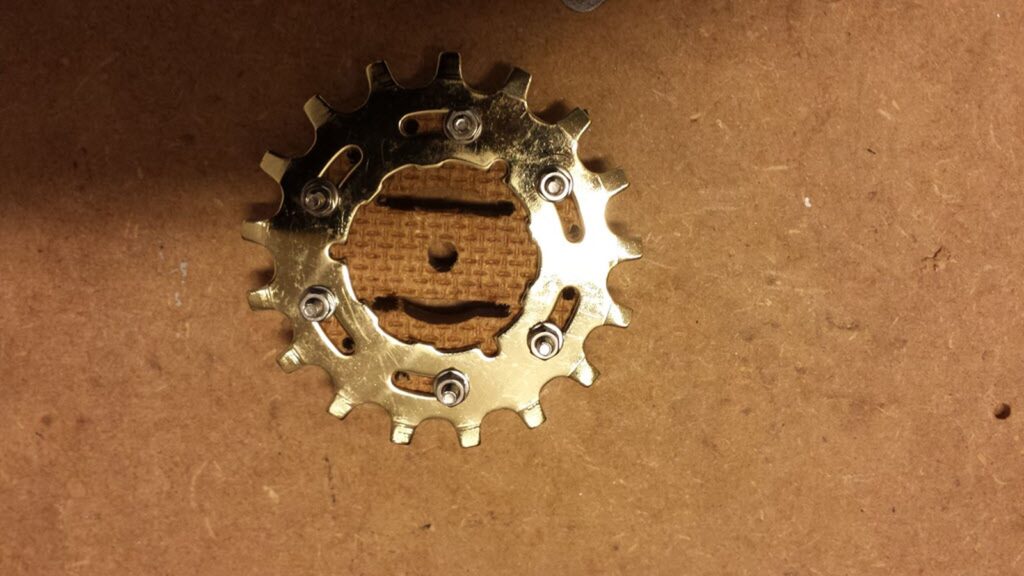 Adapter mounted on the motor.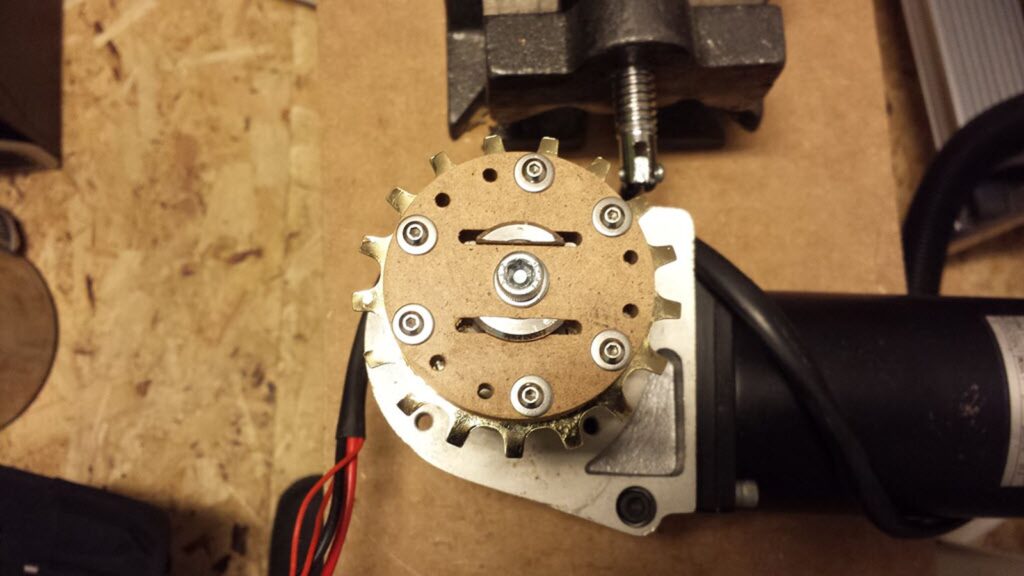 Same story with the adapters for wheels. You can see there is a hole for M20 nut. I thought I try to force a M20 nut on the rod and secure it with locking nuts on each side. From the mechanical point of view, the idea should work, and it did. The only issue I had was a space around, which made it difficult to tighten the nuts.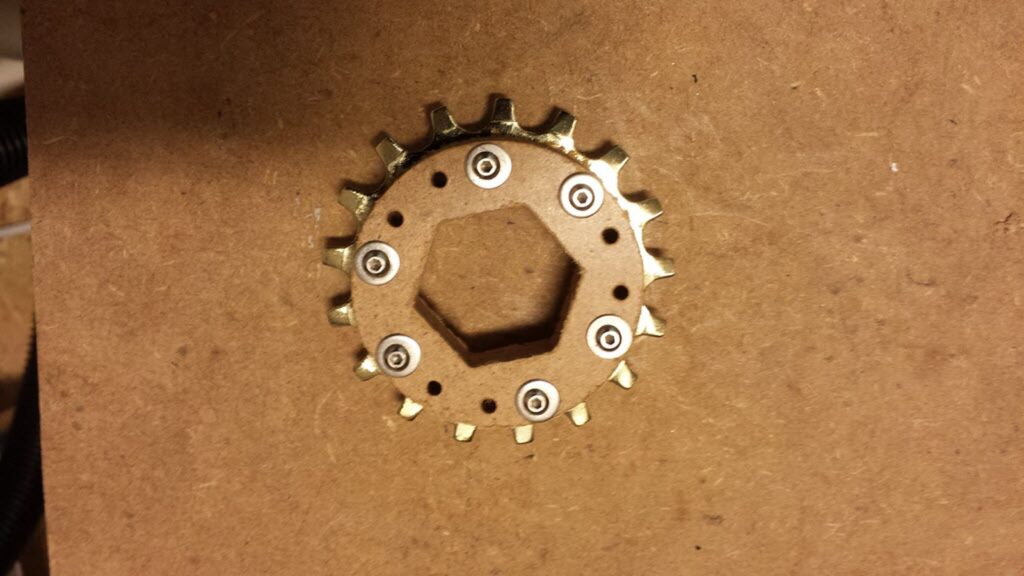 Adapter mounted on the axle.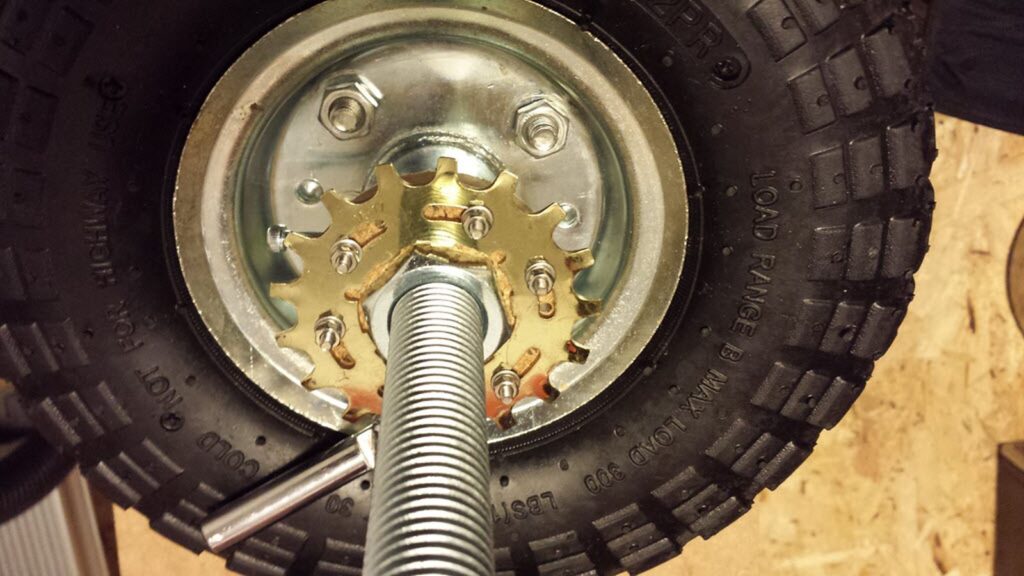 Motors, wheels and chains are mounted.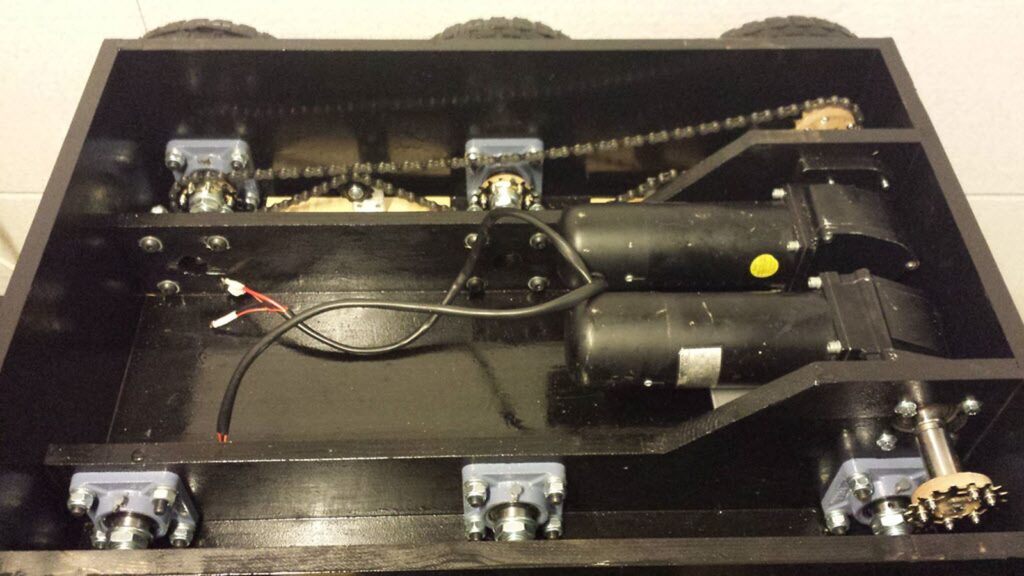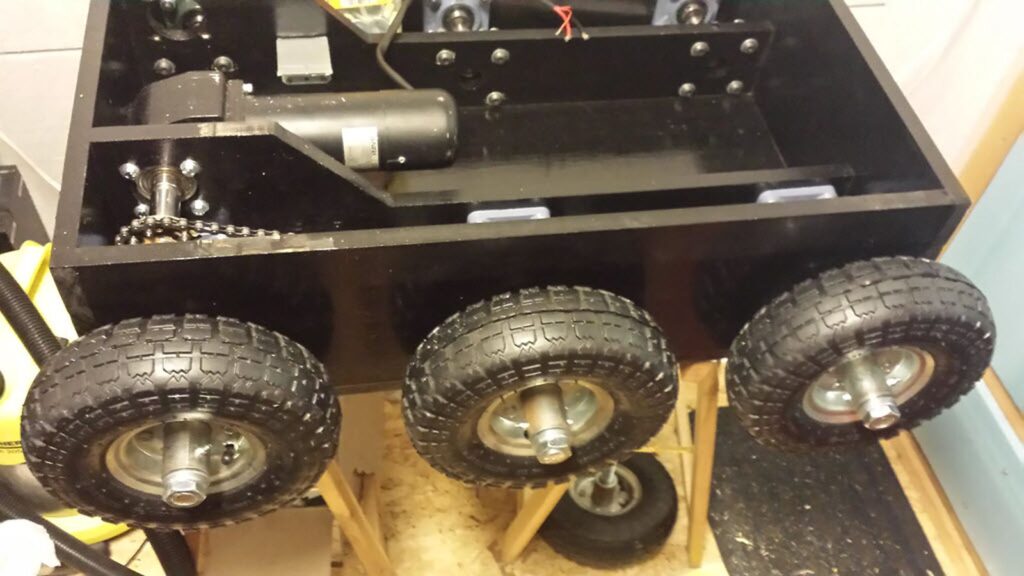 The chain on the picture is a little bit loos, but I fixed that by installing chain tensioners.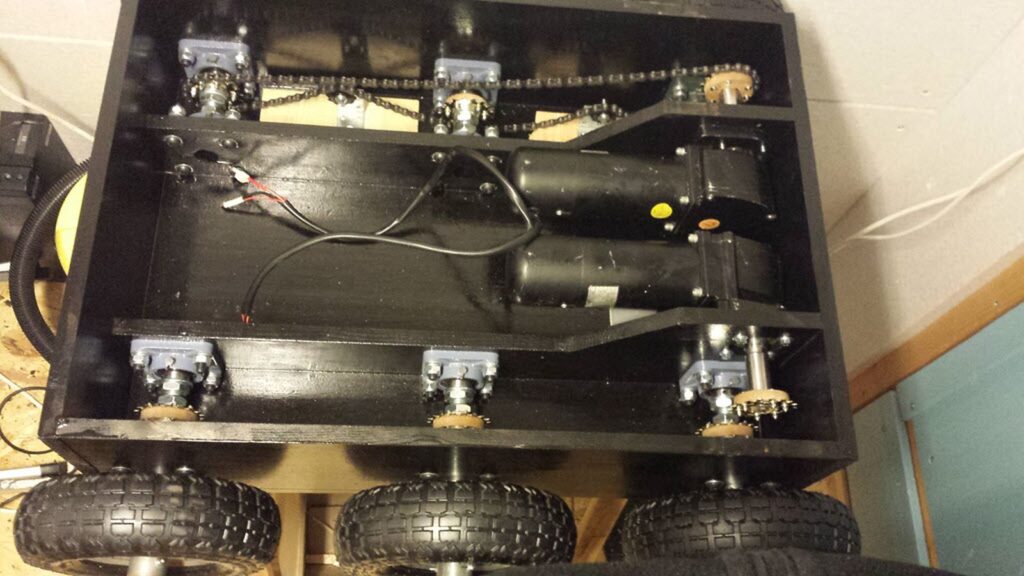 Step 4 – Electronics
I am using Graupner MX-20 RC system together with Sabertooth dual 25A motor driver.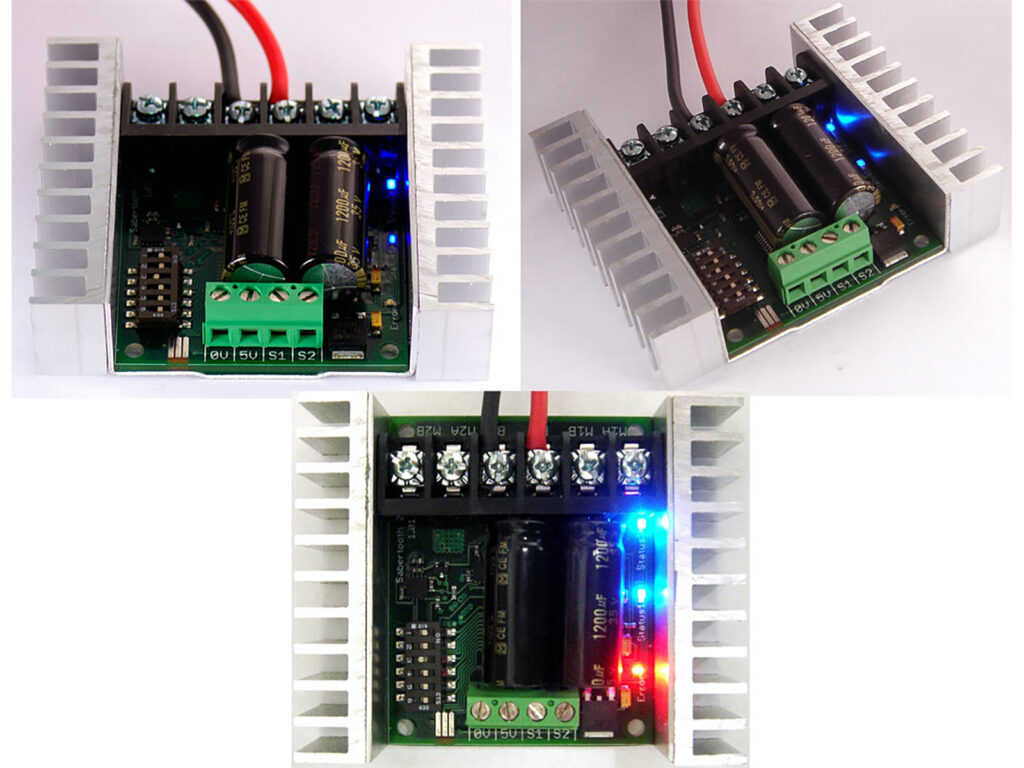 One linear actuator will be used for lifting, and two for rotating left and right.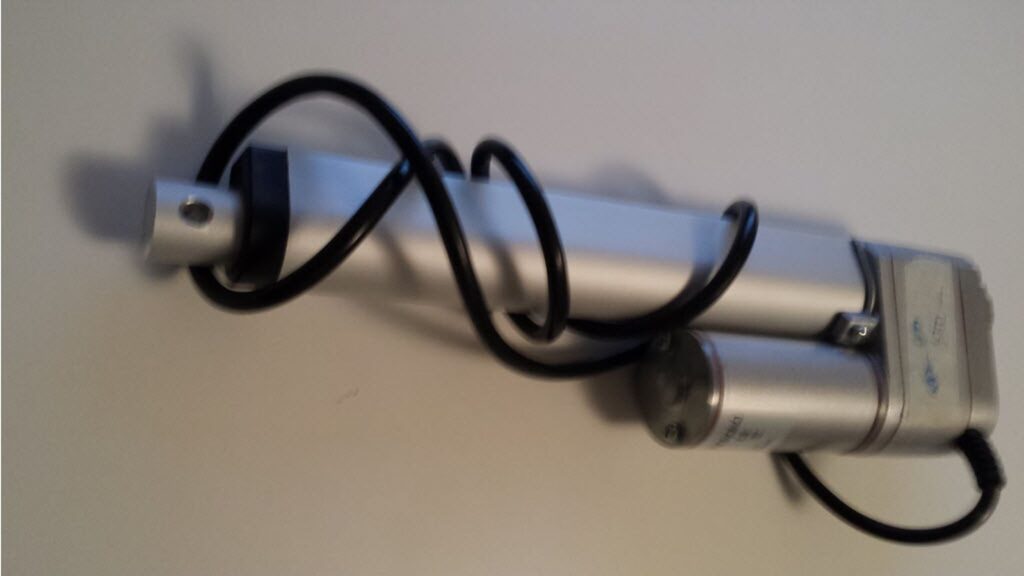 Step 5 – Testing drive system
It is time to test the drive system. The chain are making a lot of noise , but everything works as it should.
[mom_video type="vimeo" id="103018663″ width="746″ height="502″]
Step 6 – The test run
The big moment. Test run. The batteries are a little bit flat, but I still could test the robot.
[mom_video type="vimeo" id="103018814″ width="746″ height="502″]
Step 7 – The conclusion
After the test run I realize that one bicycle chain driving all 3 wheels is not a good idea. Everything worked fine when I was driving back and forth, but when I tried to turn, the loads on the chain was to much and the chain falling off the sprockets. I tried to tension the chains even more, several other tension solution, but nothing helped. I could replace one long chain with 3 short ones, moving the motors to the middle and tired that, but at this point I already had another idea. I was disappointed that chains performed so badly, but at the same time I was happy with the result. It was my first custom made RC robot and I learned a lot in the process of creating it. The first prototype on 6×6 wheels drive RC snoplow robot was scraped, and I want back to drawing board (SolidWorks) and designed a new one with custom made belts. The design looks like this, but it will take some time before I build it.