After my previous prototype of RC Snow Plow – 6×6 Wheel Drive – v1.0, I decided to simplify the design by using tracks instead of wheels. There is no chains or timing belts between the motors and the drive wheels. This reduces complexity of entire drive system. The tracks may sound very difficult to make but they aren't.
The Chassis
First I designed a chassis out of 15mm plywood. Bottom part of the chassis is profiled as a tank so it can move easier in deep snow.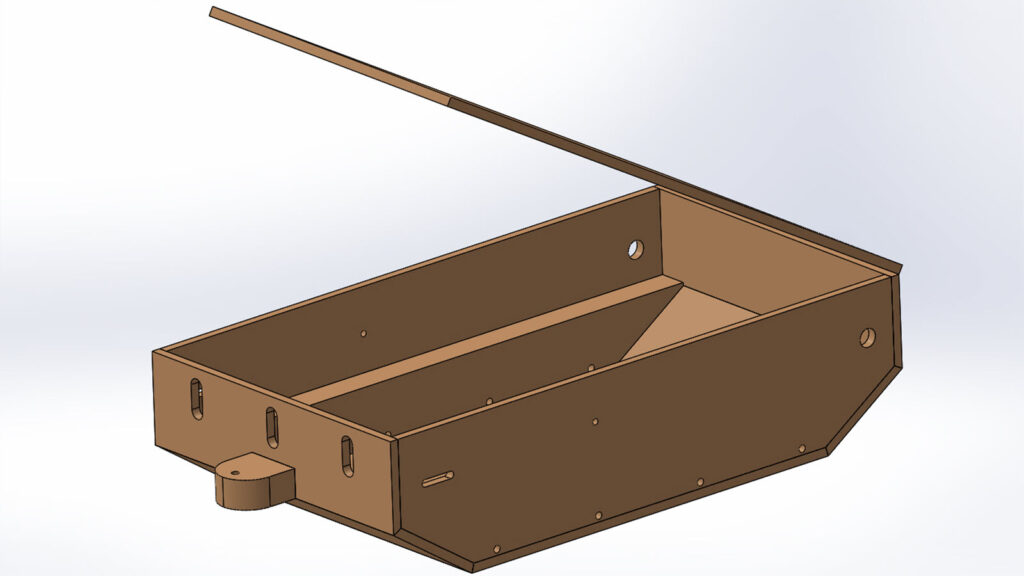 The Wheels
The next parts are the wheels.
Drive sprocket wheels (ø120mm).
Main wheels (ø150mm).
Tension wheels (ø120mm).
All wheels are made from 15mm plywood.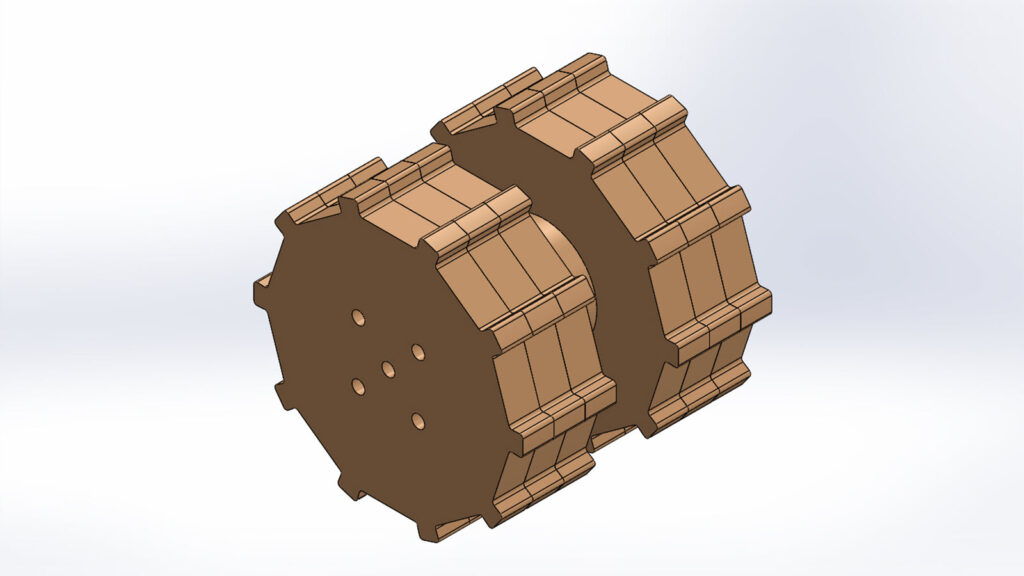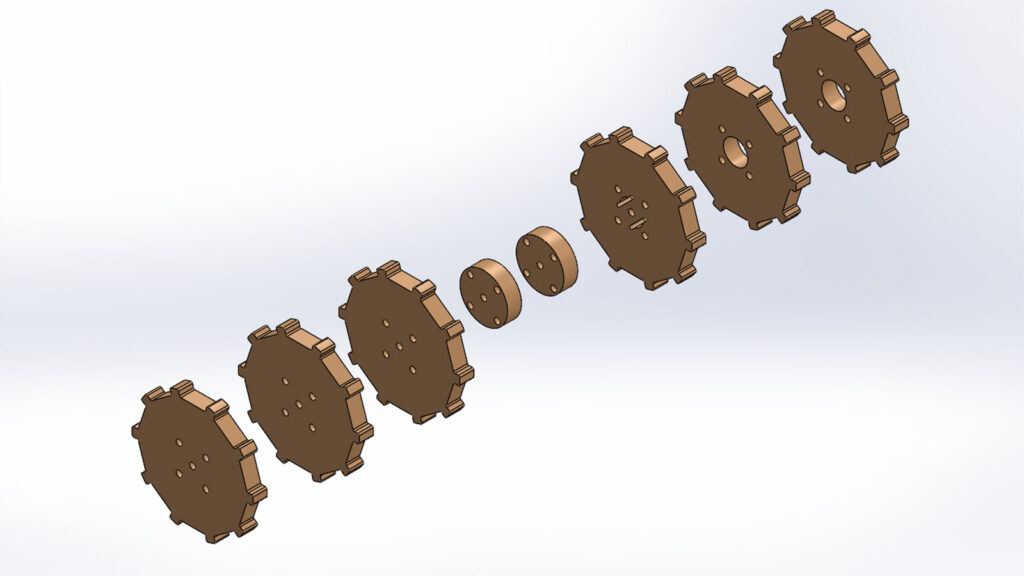 The Drive wheels are mounted directly onto wheelchair motor shaft. The spacer between inner and outer layer of the wheels holds track tools, so the track doesn't fall off. Main and Tension wheels are made with the same principle, but they run on the shaft. I have seen solution where plywood wheels was running on the shaft without any bearings, so I will try and see how it works.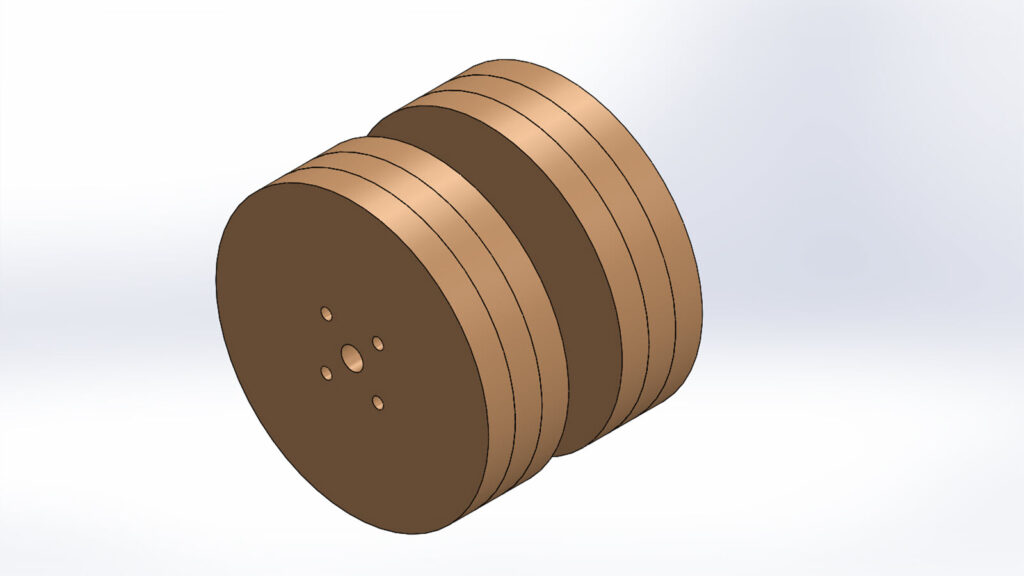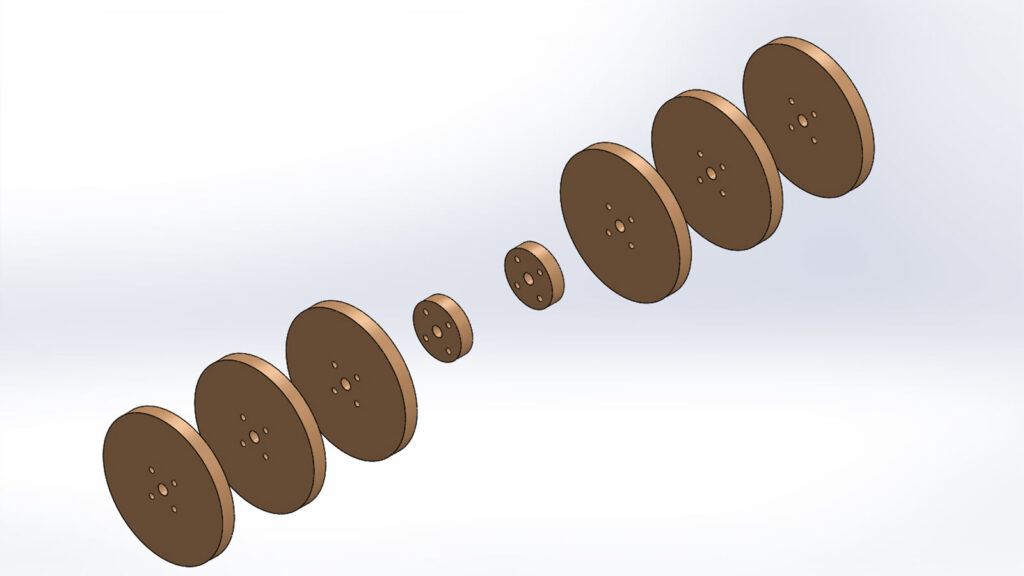 All wheel parts are screwed and glued together.
Tracks and Pads
The tracks are made from 3mm thick treadmill belt and the pads are made out of 6mm plywood.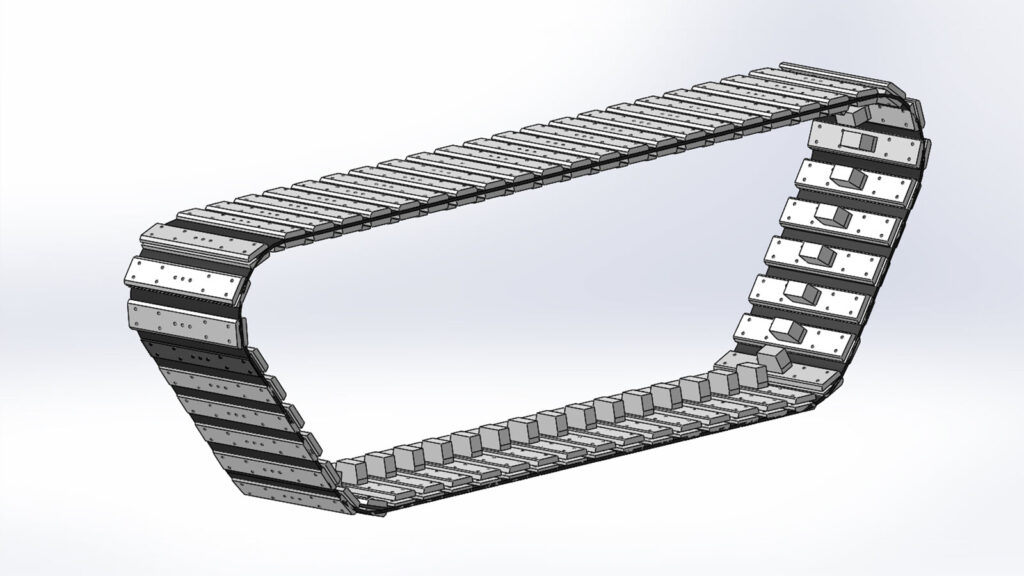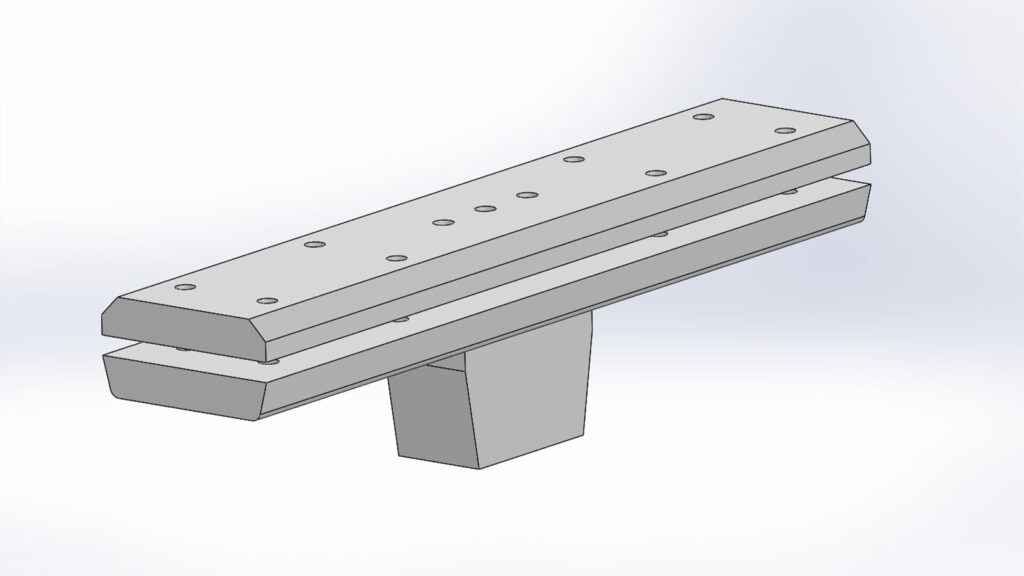 The tooth are joined with dowels and glue to the pads. I am going to use M3 bolts to screw pads to the belt.
The Plow
The plow is made out of 600mm PVC sewage pipe, cut in half. The mounting bracket is made out of regular wood, shaped to pipe's curvature.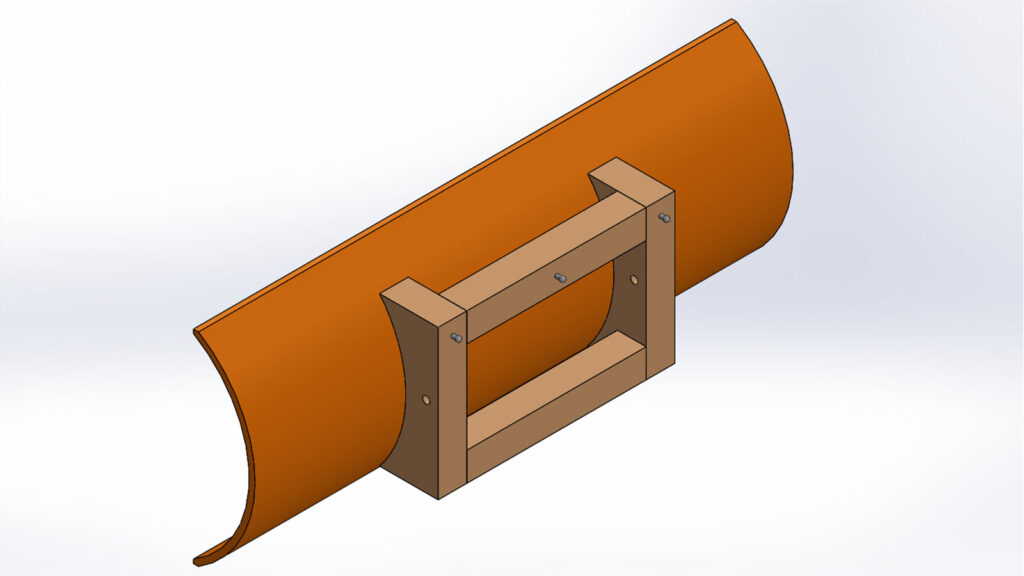 Test cuts of the wheels
After I made my prototype with the wheels (RC Snow Plow – 6×6 Wheel Drive – v1.0), I tried to cut Main and Drive wheels on my old CNC before I sold it.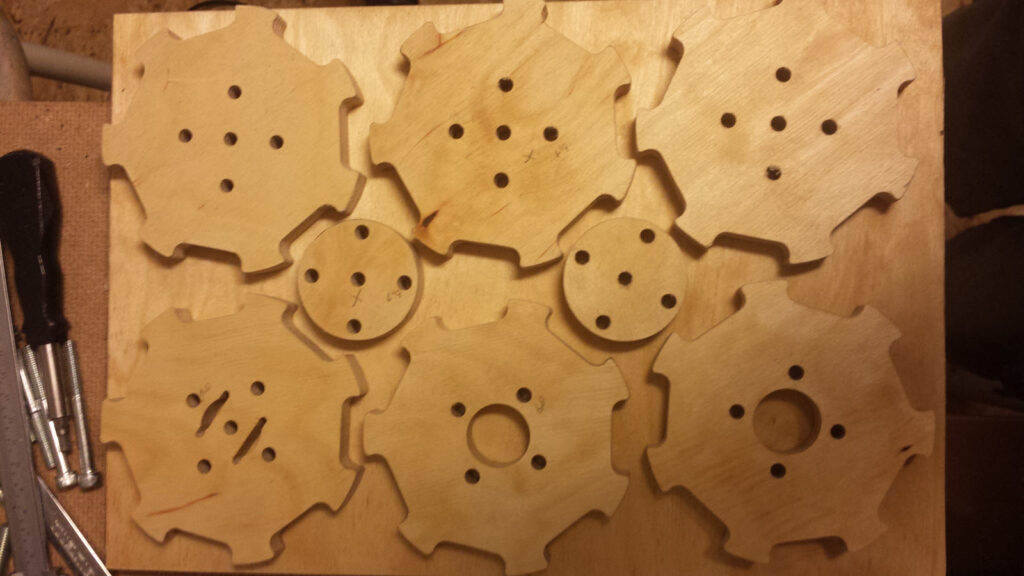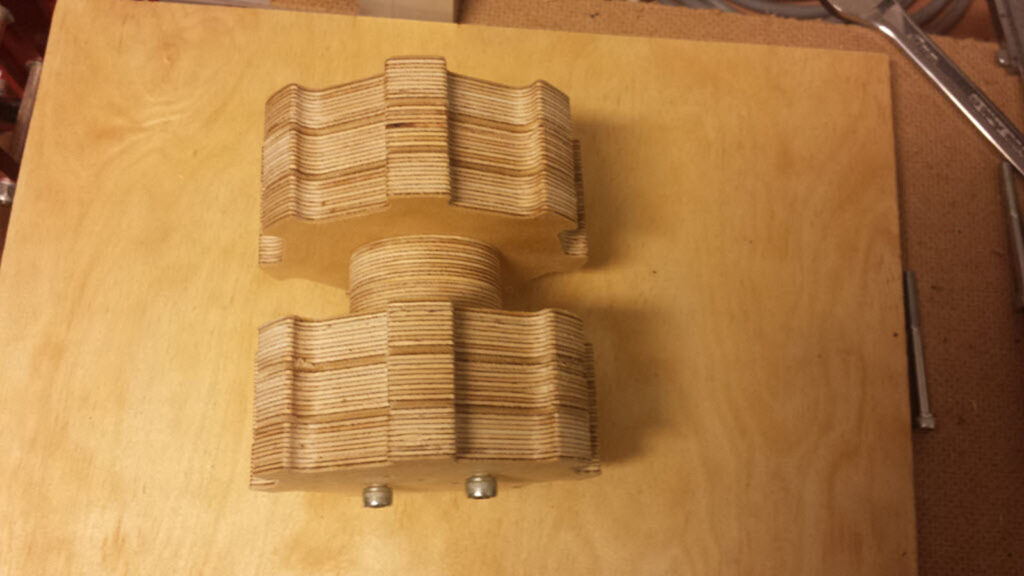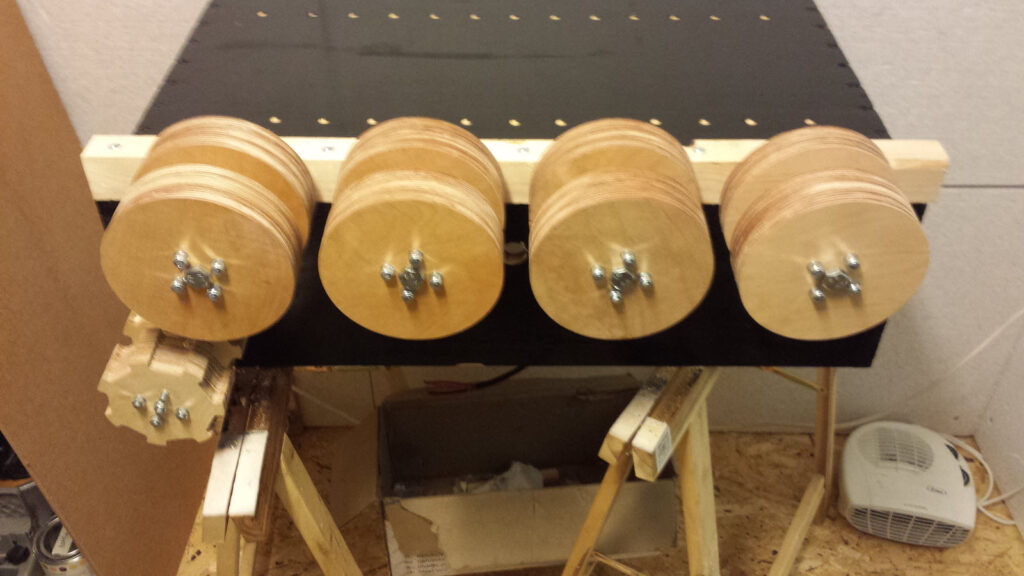 The results are as expected and now I know that the new design will work! It will take me some time before I make this new prototype. It is because my new CNC Router is still in the box, and it will take few months before I can assemble it.
Be patient.