When I was a kid, I always wanted to have an electric car.
Back in the day, it was impossible to get cheap parts to build one.
For me, it was a dream, but for my kids, this is reality.
I went online and found a used Puky pedal car/gocart.
First I wanted to use one motor on an already existing axis, but then I had to use a hand brake, and the Poky car did not have any bearing on the back axle.
So the idea then was to get hub motors or wheel motors and put them on instead of the back axle.
I found a video on YouTube where someone has used hoverboard motors with bigger tires. I decided to try this approach.
Let's start to build a prototype
Parts Needed
I spent total of $315.

Sorry, I didn't document everything so well.
The one thing worth mentioning. The tire can be a little bit of pain to get on the hoverboard motor.
Use trim inside of the tire and use soap.
You need to drill a hole in the side of the tire to pass through the air valve.
The Brakes
Using electric motors from the hoverboard I had to remote handbrake and mount disc brakes. The handbrake was only on one wheel and it did not fit properly.
The car has more power now, and more speed. This requires better brakes. Disc brakes were the best option.
I wanted to buy hydraulic disc brakes, but I could not find cheap Left and Right hydraulic brake calipers. So I used disc brakes with wire.
I designed the adapter for disc brakes that fit on the hoverboard motors and the adapter that holds brake calipers in Solidworks.
After that, I printed everything on my Prusa Mk3S+ 3D printer.
You can download the models by clicking the links below.
Please, remember like and rate the models.

Disc Brake Adapter For Hoverboard Motors
https://www.printables.com/model/613399-disc-brake-adapter-for-hoverboard-motors

Disc Brake Adapter For Hoverboard Motors
https://grabcad.com/library/disc-brake-adapter-for-hoverboard-motors-1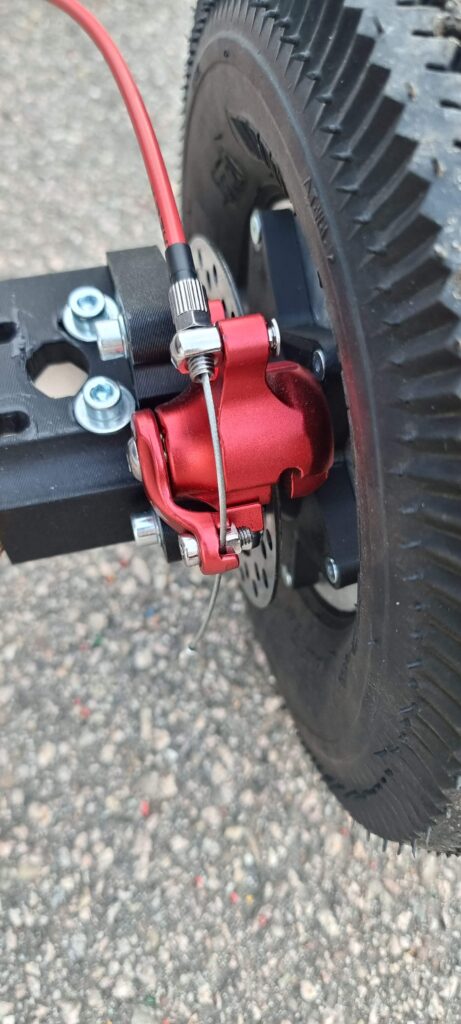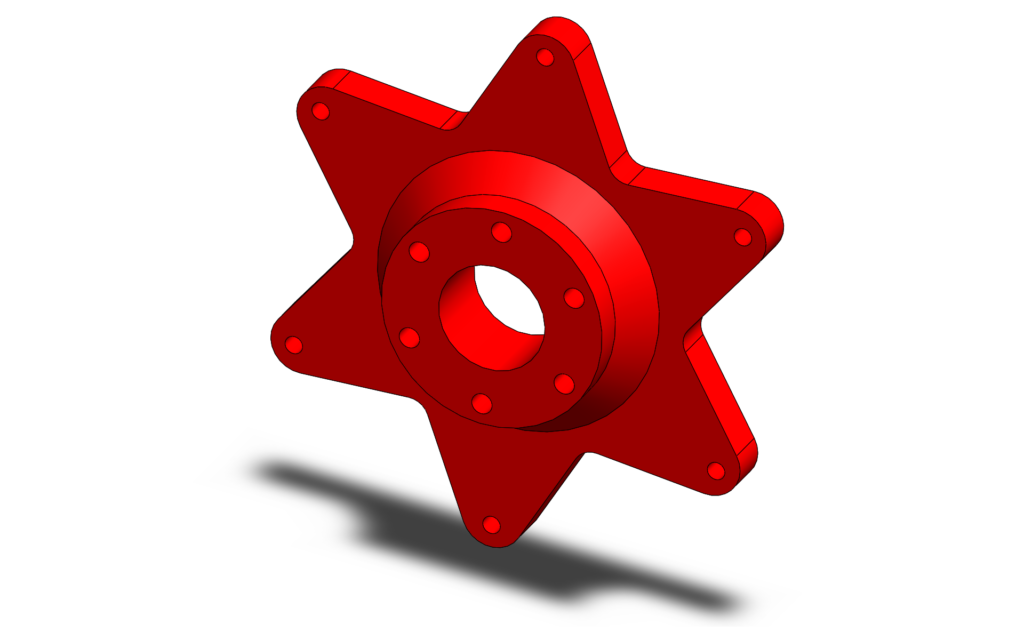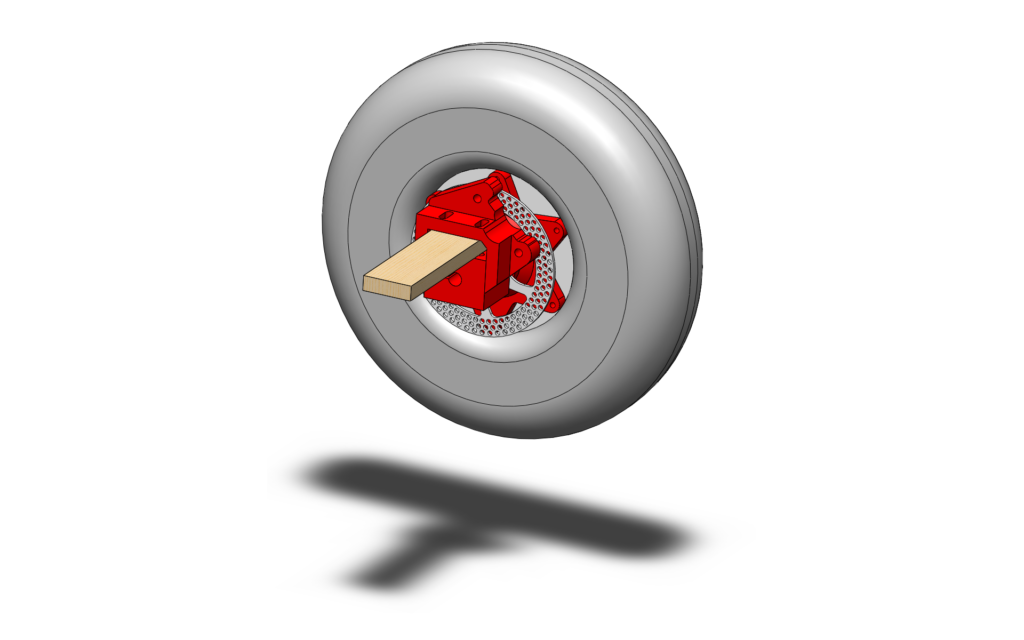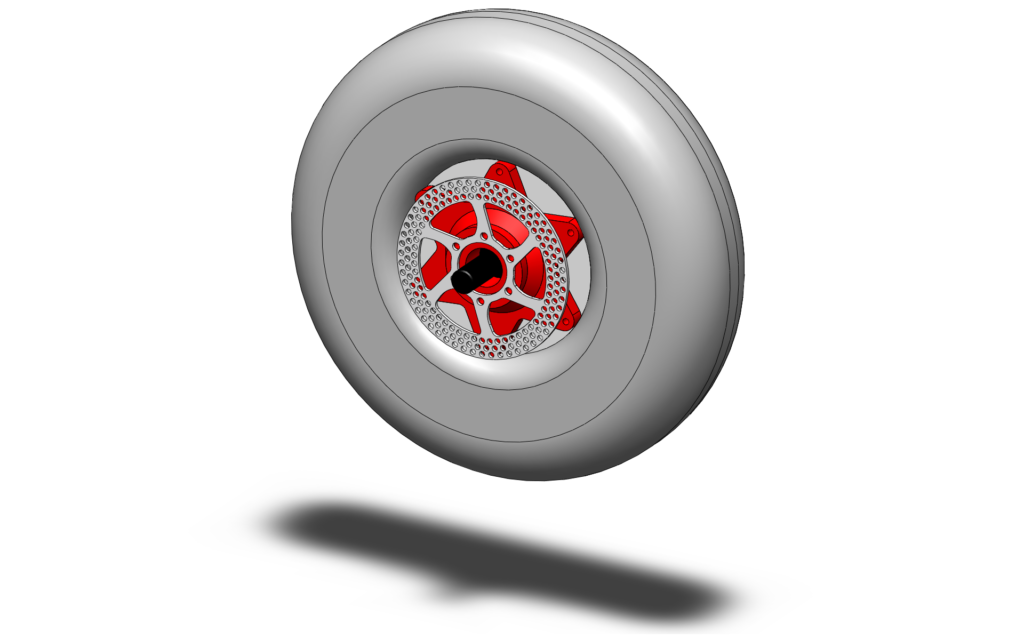 The Dashboard
Since I got a cool switch for direction control that looks like a gear leaver from the car, I designed and 3D printed plate so I could mount all 3 switches on it.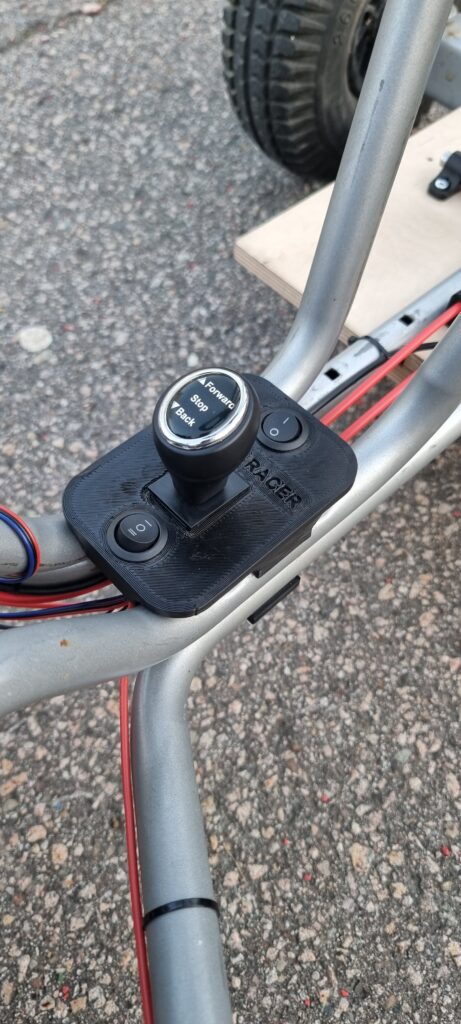 The first switch is an On & Off switch to turn the car on and off.
The middle switch is for direction control ( Forward and backward).
The third switch is for speed control. Slow, Normal, Fast.
The Prototype is finished
I finished the prototype.
There is still some more work do to. New paint, LED Lights, shorting back axle so the wheels are closer to the frame etc.
I will continue to improve the car over the winter of 2023/2024.
More update is coming soon.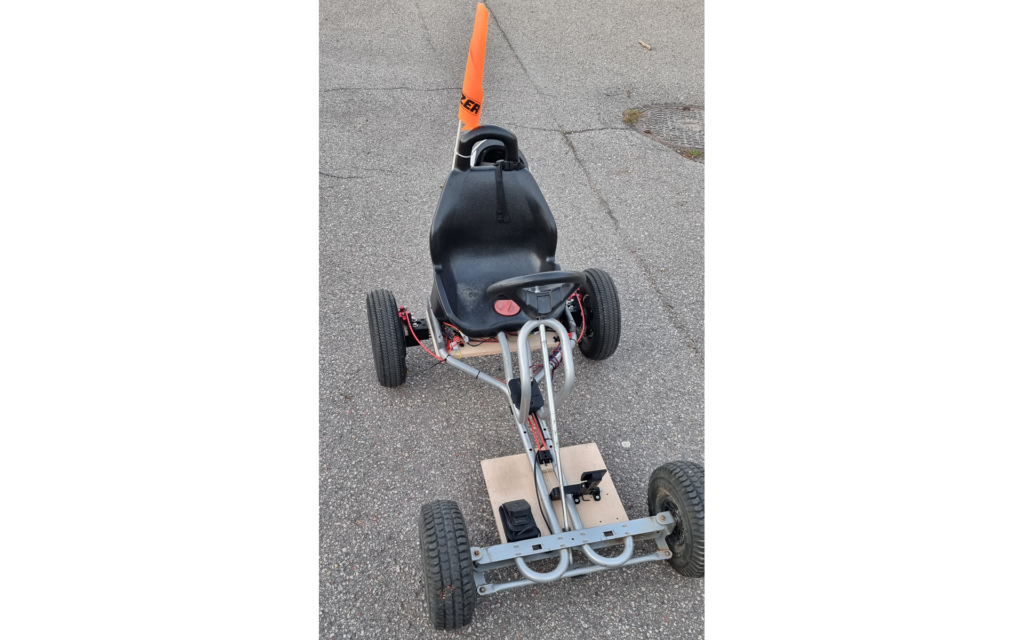 Images from the build