I designed flag holder with hidden screws.
I live on Norway so it fits Norwegian flags. but I guess it will also fit flags from other country.
If you need flag holder with smaller/bigger diameter let me know.
The holder is designed for wood screws with head diameter of 10mm, like 5.0×30 wood screws.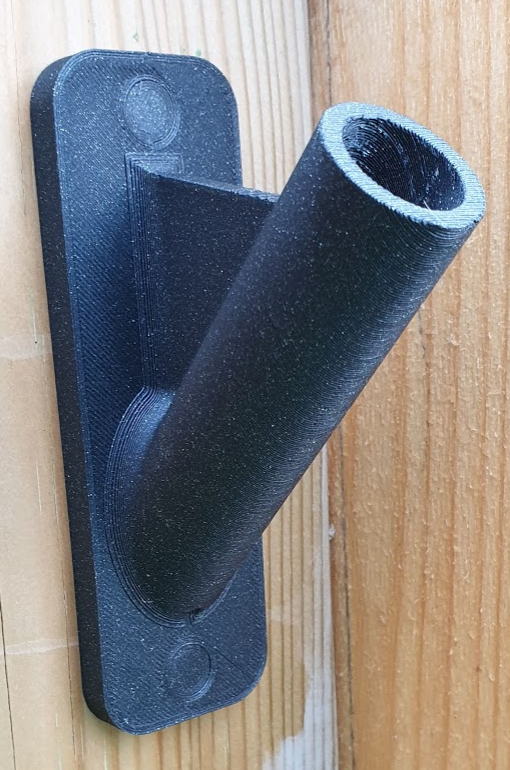 You can download the model below.
Please, remember like and rate the models.

https://www.prusaprinters.org/prints/66939-flag-holder-with-hidden-screws


https://grabcad.com/library/3d-airbus-a320-home-cockpit-knobs-1

https://www.thingiverse.com/thing:4860820