I designed raised garden bed by using impregnated wood, stainless steel rods and 3D printed rod holders and hooks for bird netting.
Like all my projects, I first started by designing everything in SolidWorks 3D CAD software.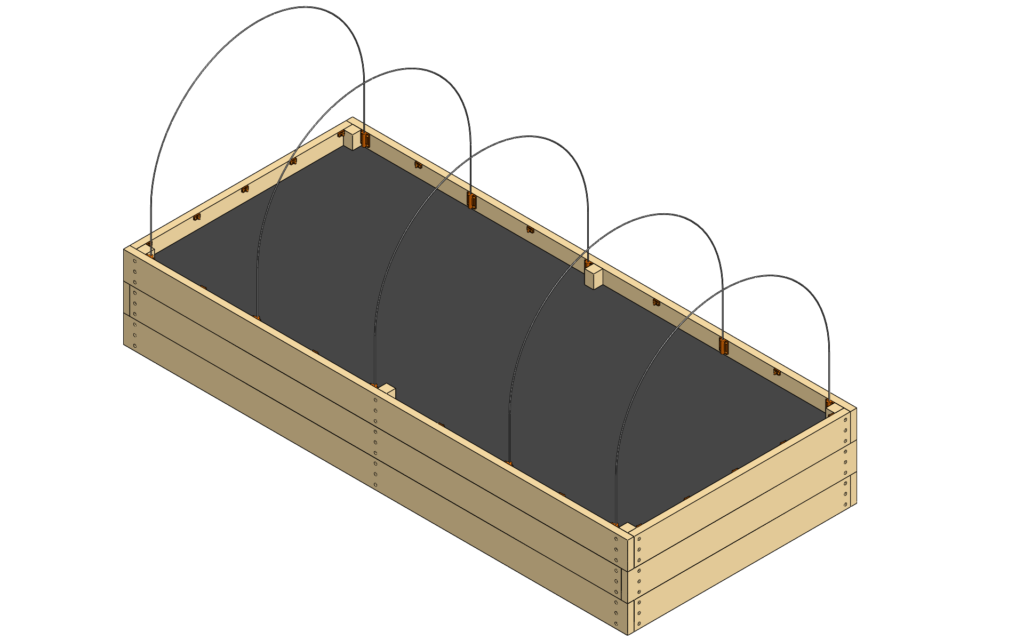 After that I export cutlist for wood boards and STL. files for 3D printed parts.
The parts I use are:
4x wood boards – 28x120x2200mm
2x wood boards – 28x120x2144mm
2x wood boards – 28x120x1000mm
4x wood boards – 28x120x944mm
5x ø3-4mm stainless steel rods
10x 3D printed rod holders in PETG
28x 3D printed hoods for bird netting in PETG
90x woodscrews – 5x60mm
40x woodscrews for rod holders – 4,2x19mm
56x woodscrews for hooks – 3,5x16mm
ca. 360x6400mm plastic foil
ca. 1200x2400mm – fabric under the box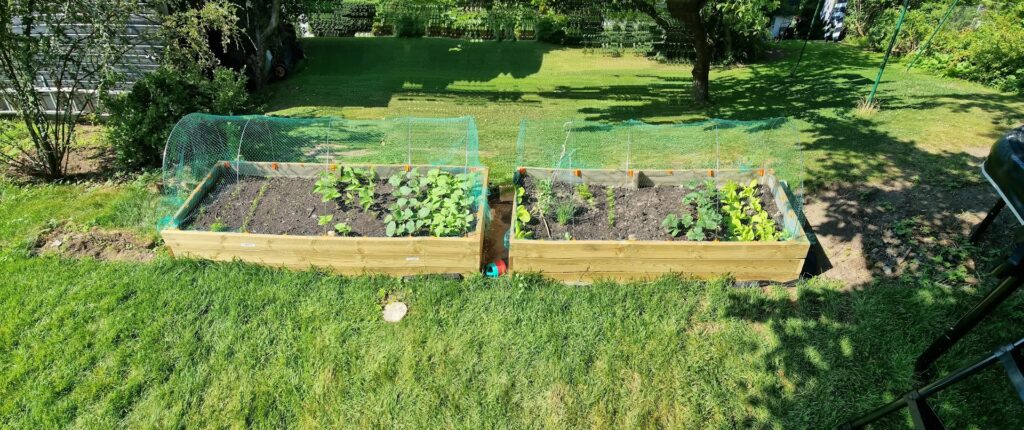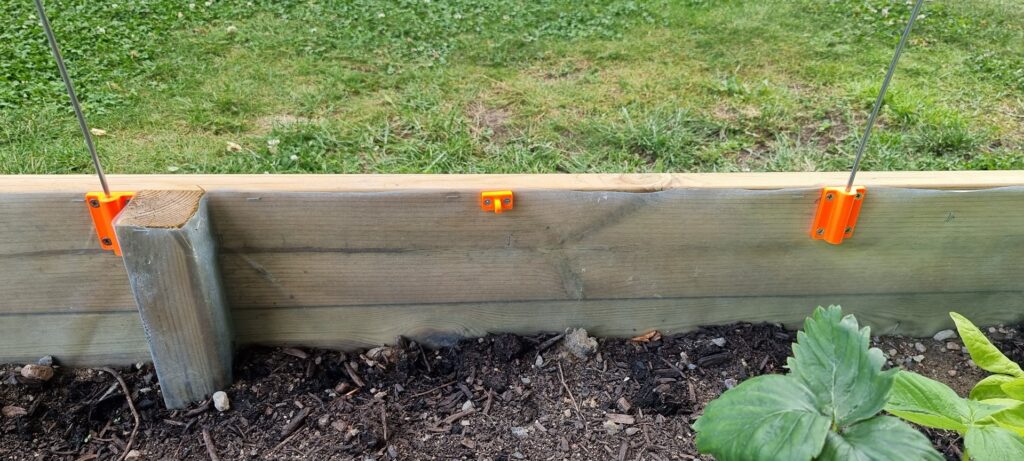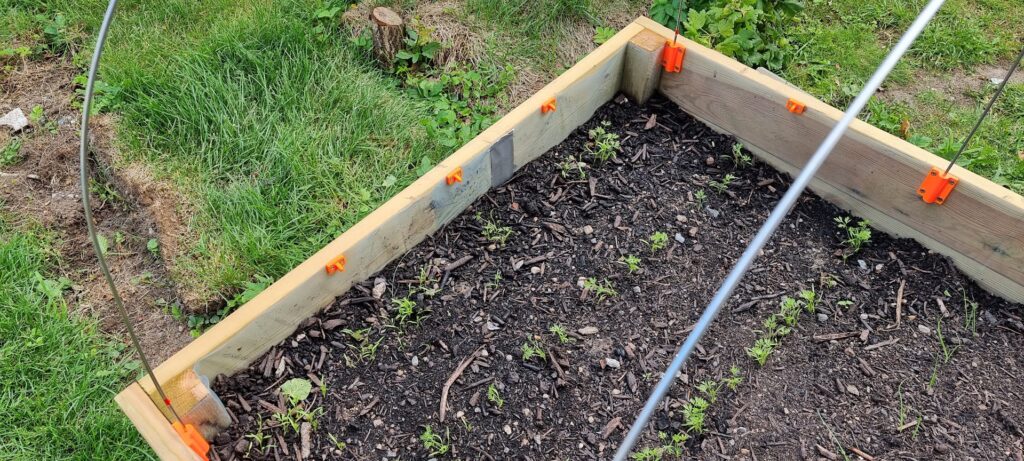 In the future I will publish set of plans and STL. files for download.